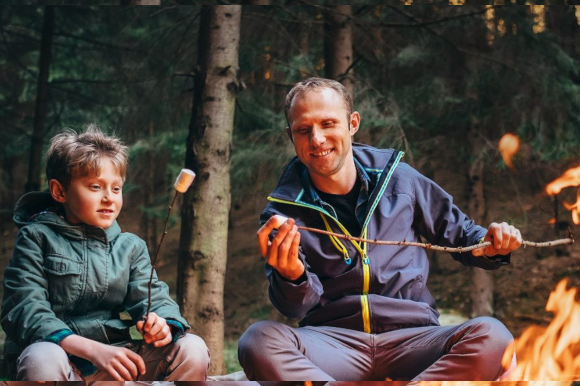 Half term comes around fast doesn't it! Don't worry if you haven't had time to make any plans, we're here to help.
Here's our round-up of some of the main activities being offered for families by Surrey's favourite venues, but please remember to check our what's on calendar for even more events and information.
We always advise to check with the venue before you set off in case you need to book ahead or the event is cancelled.
Our places to go section is also very worth having a look at, with sections for rainy days, museums, National Trust properties and more.
All week
Experience some Out of This World themed storytelling at Fishers Farm Park, where you'll hear about aliens and rockets and planets galore. Don't forget to touch down at the Space Craft Station to make your very own alien pal. Roar with laughter and delight in the daily Magic Show and boogie along to 'Spaceman' at the Family Disco!
It's Olympics week at Godstone Farm. Celebrate this Olympic year as you complete farm themed challenges. Will your toy tractor win the race? Will your welly throw be far enough? Get all five rings and stand on the winners' podium! With animal encounters and play areas to keep all mini Olympians busy, everyone's a winner!
Farming Week at Bocketts Farm Park is very exciting as it marks the start of the spring lambing season. There are more than 60 lambs due and you may get to watch a lamb being born. There will also be birds of prey flying demonstrations daily shows with dancing, games, bubbles, pony rides, tractor rides, small animal encounters and pig racing.
Youngsters can enjoy a range of fun all-weather activities at RHS Wisley, including a chance to make sun catchers and wind socks and discover more about the wild weather of the UK on a daily garden trail. Included in normal entry.
Half term at Butser Ancient Farm invites children to step back in time and learn ancient skills with a hands on demonstration, take part in a themed trail around the ancient buildings and warm up with a hot chocolate around a roaring fire.
Hockney Week at the Lightbox in Woking will include creative, fun activities for kids of all ages such as 3D Landscapes, cup weaving, tablet art and big art landscapes.
Get Ready to Race at Brooklands Museum from Monday. Children can step into a workshop to explore the science behind speed, join the pit-crew for hands-on session and have a go at getting a car ready to race. There will also be the famous car rides, pedal planes, Concorde mini tours and bus rides.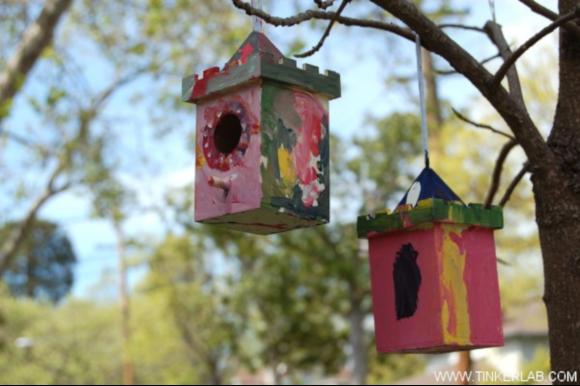 Paint a beautiful bird feeder at one of the Squire's garden centres. Other free activities on offer during the week include a spring hunt competition around the garden centre with the chance to win a prize, and a spring flower paper maze with a sticker for all who complete it. There is no need to book, just turn up.
Treasured objects is the theme for the week at Weald and Downland Museum. Activities include: making a simple picture frame, creating a collage badge, drawing a favourite item for a gallery, button art, playing with traditional toys, face painting and a trail to find some treasured objects around the museum.
Workshops are taking place all week at G Live, where children can try creating a comic, dance in a day, lego robotics, magic and theatrical make-up.
Budding young artists are invited to step into the pop up portrait studio at Watts Gallery between Tuesday and Friday to experiment with drawing using mirrors and perspex. Add to the growing Hall of Fame and make portraits to take away. This is a drop-in event free with admission price.
We have got some great National Trust properties in the Surrey area. Here's what they are offering during half term:
Weekend February 15-16
A family fun session at Guildford House Gallery on Saturday invites visitors to make their own personalised table placemat using different art and craft materials, and identify mystery cooking utensils from a bygone age.
A Young Archaeologists' Club at Chertsey Museum on Saturday will look at the concept of money. When was it first used? How did people trade before money? As well as coins and notes, what other items have been used as money (you will be amazed)? Investigate from the beginnings of trade, right up to the stock markey today. For 8 to 16 year olds. Advanced booked required.
Monday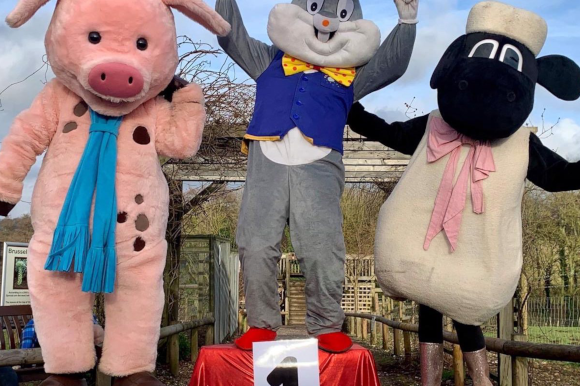 Forest Fun at Gatton Park is a chance for children of all ages to explore cedar wood, make woodland crafts and enjoy a snack around the fire. Sessions take place throughout the day and should be booked in advance. Or, you can enjoy a teddy bear's train ride and some storytelling at Denbies (wrap up warm for this one).
Tuesday
Join in with a fun morning of puppet making at Haslemere Museum to celebrate the 80th anniversary of Disney's Pinocchio. This is a drop-in event so there is no need to book.
The tropical creepy crawly roadshow will be at Denbies today, where children can meet snakes, lizards, mini-beasts and frogs for an inspiring animal encounter.
Wednesday
Enjoy the story of The Gruffalo's Child at Gatton Park and go for a walk in the grounds to bring the book to life. Return to create artwork linked to the story. Sessions are suitable for children aged two and over and take place in the morning and afternoon. Book in advance.
Enjoy some creative time learning about the art of ancient Egypt at Bourne Hall Museum, have fun discovering how mummies were created and then try caring some hieroglyphics. This should be booked in advance.
Harry Potter fans can take part in a themed trail at Garsons, Esher and build their very own patronus out of Lego. This is not suitable for children under four years and the patronus workshop should be booked in advance.
Thursday
Take part in some junk modelling to build a house in a workshop at Gatton Park. Make a doll's house, a haunted house or a princess palace! This is suitable for four to seven-year-olds and should be booked in advance.
Wild Tots takes place at Nower Wood today offering outdoor activities such as woodland arts and crafts, stories, games, musical instruments, forest exploration, a mud kitchen, hunting for mini-beasts and lots of woodland fun! This is suitable for two to five-year-olds.
The Little Bushcraft Family Adventure at Painshill Park offers an epic mini-adventure to explore the deep dark woods, dig rivers, build dens, light fires and have lots of family fun. Book in advance.
It's Activity Thursday at the Rural Life Centre, when visitors can have a go at washing clothes the Victorian Way, launch an air propelled rocket, learn about the Home Guard, explore the child sized doll's house, 'milk the cow' or have a go on the pole lathe.
Friday
Enjoy the story of The Gruffalo's Child at Gatton Park and go for a walk in the grounds to bring the book to life. Return to create artwork linked to the story. Sessions are suitable for children aged two and over and take place in the morning and afternoon. Book in advance.
Enjoy a teddy bear's train ride and some storytelling at Denbies vineyard followed by a chocolate treat and a hot drink for the adults!
We hope you have a lovely half term and enjoy all your activities, whatever the weather. Check back tomorrow for the weekend's events and activities on offer throughout next week.