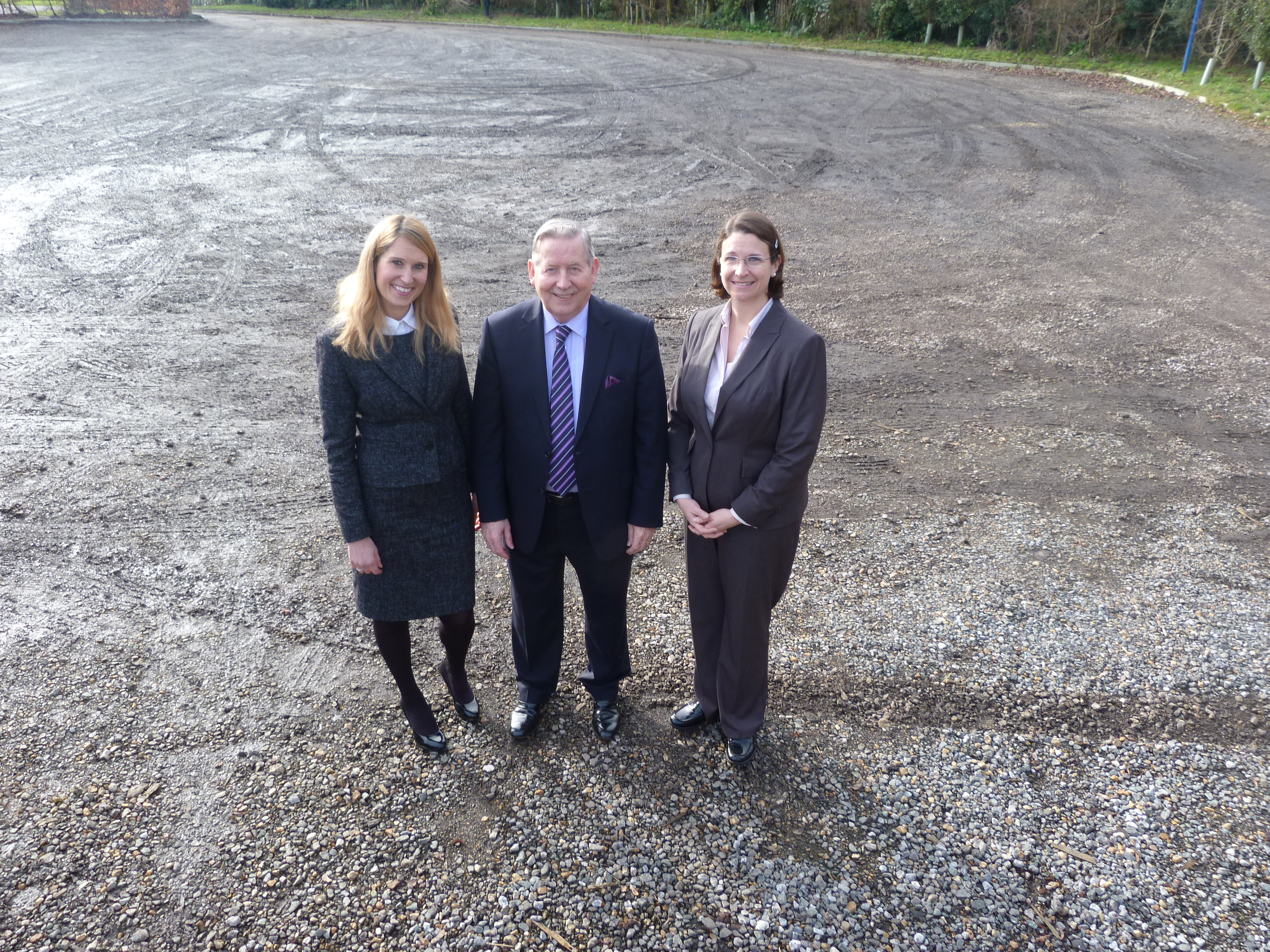 A temporary new secondary school is set to be built in the Woking Park car park ready to open its doors in September.
The new The Hoe Valley School is being set up to meet the needs of children in south Woking.
A permanent school is due to be completed by 2017 but Woking Borough Council has agreed, subject to planning approval, to allocate an area of Woking Park's car park, off Kingfield Road, as the temporary site to ensure that children have a school place in for the September 2015 intake.
Cllr John Kingsbury, leader of Woking Borough Council, said: "Ensuring that children have a school place is vitally important to the sustainability of our Borough.
"We have worked closely with Surrey County Council, which supports the need for this school, with Claerwyn Hamilton-Wilkes, who has led the proposals for the new school, and with the Education Funding Agency, who will be providing the finance for the school.
"In providing the temporary site for two years whilst the permanent site is delivered, we will ensure local school places are delivered and, thanks to the Education Funding Agency, these will be delivered at no cost to local taxpayers."
A planning application for the temporary site will be submitted shortly and, subject to approval, the temporary buildings will be installed ready for handover to the school in August, in preparation for the start of the September 2015 school term.
The proposed location is on a hardcore area of parking which was recently used as a contractor's compound during the improvements to the jungle-themed play area in Woking Park. The temporary school site will comprise of one and two storey temporary buildings within an enclosed area. The school will have access to the leisure and recreation facilities located within Woking Park.
Claerwyn Hamilton-Wilkes, vice-chair of governors of Hoe Valley School, said: "We are delighted that the council has agreed to help us with this temporary site. It means we can start, as we had planned in September, in fit-for-purpose buildings.
"In September 2015, we will take up to 120 children aged 11 years with a further intake of 120 in September 2016 prior to moving to our permanent site September 2017, where we can grow to 120 children in each year group, including the sixth form."
Penny Alford, head of Hoe Valley School, continued: "From the very start we have been open about the school running an extended day with a dynamic enrichment programme. I am absolutely delighted to be so well positioned for access to outstanding local sports and recreational facilities."
Local ward Cllr Ian Johnson, added: "It is great news that we can help the school get started without cost to local taxpayers. I am aware that some local residents in my ward will be concerned of the impact on them, particularly those nearest the site, and I will certainly do all I can, as I am sure the school will, to ensure that the impact upon them is kept to a minimum.
"I also hope that local residents will support these temporary proposals as ensuring that children get a good local education is the responsibility of us all. I have been assured that the use of this site is temporary for two years and I look forward to seeing the school on a permanent site by 2017."
For more information about Hoe Valley School, please visit www.hoevalleyschool.org