SUMMARY
The Trash Pack are described as 'The Gross Gang in your garbage'. They are a collectible range aimed at boys and there are over 100 to collect and swap. The Trash Pack Dumper Truck featured in this review is a great place to store your 'Trashies'.
MANUFACTURER: Moose Toys (distributed by Flair in the UK)
AGE RANGE: 5 years +
RRP: £19.99
INDIVIDUAL CATEGORY RATINGS
EASE OF USE
Fairly easy to use. The pack comes with all the component parts attached to the truck and my 5 year old son soon worked out how to clip and unclip each bit.
DURABILITY
The set seems to be made of good quality plastic and the parts that you clip bits to seemed well made and strong. My son thought it was good that you could store all the smaller parts within the truck to help avoid losing any bits.
VISUAL APPEAL
Very bright and the graffiti style writing I think will appeal to boys.

FUNCTIONALITY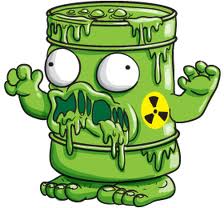 I'm sure there are many messages that could be drawn with recycling from this toy but I think for most they will just see it as another vehicle to play with, although points about recycling could be learnt through imaginative play with this toy.
COST EFFICIENCY

I believe these toys retail around £19.99 which is quite expensive but comparable to similar toys. As it is a collectible set it could work out expensive to add to the collection.
ORIGINALITY

It is a good concept and the grossness will appeal to boys in particular. It is quite similar in style to Moshi Monsters so it would hopefully differentiate itself enough to find it's own market.
OVERALL RATING
Trash Pack is bright and colourful with instant appeal to children. It appears durable and can be used in many play situations. A well designed toy with plenty of scope for imaginative play.