Our day-by-day guide to half term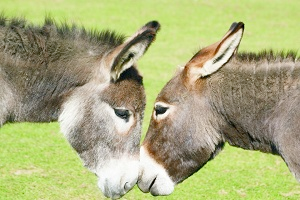 The bunting has come down, the last of the cakes have been eaten and the children are looking for more excitement. Don't panic, we have been busy filling our what's on section with heaps of jolly good half term fun activities.
You can check our what's on section on a daily basis or glance below at some of the events that have stood out for us:
All week...
Secretts Garden Centre, in Milford, is running a free Jubilee Treasure Hunt all week, giving your children something to do while you browse the centre. Storytelling takes place at the centre on Wednesday and the RSPCA Lockwood Centre for Horses & Donkeys will be giving children a chance to meet the donkeys and join in the other fun activities on Thursday. On Friday, children will be able to meet the animals from Mill Cottage Farm.
It is Love Your Zoo Week at Birdworld, and events will include extra tours and demonstrations, topical trails and arts and crafts.
Half term fun goes on all week at RHS Garden Wisley. Visitors can see display show gardens created by local schools as well as take part in a game of skittles or croquet. Family fun throughout the week includes a chance to sow and grow a magic floral carpet and make a huge fruit willow sculpture. The Best of British Garden Party on Saturday and Sunday promises lots of 1950s style fun with Punch and Judy shows, croquet games, vintage tractors and more.
Activities are also taking place at Weald & Downland Museum all week, following a theme of the natural world.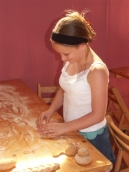 The fun will be outside in good weather or undercover in the rain.
Your favourite teddy bears can get in on the action with a garden party at Denbies. Entrance price includes a train ride, packed lunch and story telling by the Cat's Grin theatre group.
The car rides are on at Brooklands Museum, and will take place for the rest of the week, along with guest appearances from Bertie the Brooklands Bear.
The Creative Cartoon Club at Caterham Valley Library looks like an interesting option for children aged 7-12 and there is also a workshop to make a suncatcher at Chertsey Museum for 5-12-year-olds. Younger children should also enjoy the salt dough drop-in workshop at The Lightbox, aimed at children aged 4+.
For a bit of educational fun, there is Activity Thursday at The Rural Life Centre, with demonstrations and activities for all ages taking place all day.
It is Birds of Prey Day at Denbies, with a flying display taking place at 12noon. This is always a popular event.
Cranleigh Arts Centre is offering families a chance to Create a Miniature Landscape in a tray. This sounds like good messy fun, although you need to book in advance and wear mess-proof clothes!
Fascinating Fossils at Haslemere Museum is a drop-in event where families can examine the fossils in the handling collection before making a plaster 'fossil' to take home. This museum won Britain's number one museum for families this week and we are proud to have it on our doorstep.
Learn how to turn your old scraps into wall art with a Junk Weaving workshop at Chertsey Museum. This event should be booked in advance.
Or why not drop in to The Lightbox to take part in the Dreamscapes workshop, suitable for children aged 4+.
Have a great week and (hopefully) enjoy plenty of sunshine and picnics.