| | |
| --- | --- |
| Diary of a Surrey Mummy... | |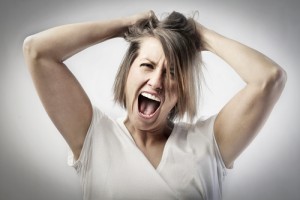 I walked past the mirror and caught a glimpse of a crazed woman, hair sticking out, a look of stress and exhaustion in her eyes. Had she just given birth, I hear you ask? No, not on this occasion, but I had endured a different kind of marathon…organising my daughter's sixth birthday party.
There had been a permanent icing sugar cloud in my house in the run up to the party (which explains the wild hair), owing to the fact that I had decided to bake and decorate over 100 mini and very pretty cupcakes.
I didn't actually end up with 100 pretty cupcakes, but instead produced 100 blobs of odd-shaped sponge with random splats of icing on top.
I don't know why I decided to bake these cakes. I knew the children wouldn't really eat them, and I was right. I knew the children wouldn't really care what they looked like. So I guess I was doing them to look good in front of the other mums?
The cake project also meant I spent two whole days before the party (one of which was my daughter's actual birthday) baking and decorating and tearing my…now icing sugar white…hair out, which meant I spent very little quality time with my daughter. Note to self: buy cakes next year.
I had also decided we would do everything ourselves, even the entertainment. My theory was that we would save money and I just thought: "how hard can it be?"
This meant the party became the main topic of evening conversation between myself and my husband for weeks: what games will we play, what food should we serve, what hall should we book, how many children should we invite, what should go in the party bags, what day should I make the cakes…..and so on and so on.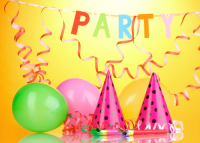 Many nights were also spent lying awake trying to work out how long each game would last, who would be in charge of each activity, how I would decorate the cake…the permutations were endless.
I don't think we even saved any money in the end. Not after I had bought professional face paints online, a professional glitter tattoo set, professional modelling balloons, arts and crafts materials, biscuits and a variety of edible fancies to decorate them with.
I spent very little time enjoying my daughter during the actual party as I had designated myself the official face painter. Every activity/game also lasted half the time that we had anticipated – leaving us with an uncomfortable 45 minutes in which to entertain a hall full of excited children! Note to self: hire entertainment next year.
And why oh why did I decide to show off my new hobby of jewellery making by crafting little bracelets and necklaces to give out instead of party bags – 26 of them! This of course took up many evenings in the run up to the party. Note to self: buy party bag items next year.
I'm sure I just had few friends round for tea when it was my sixth birthday – now it seems you need to plan months in advance and become a professional party planner.
I'd like to think I had learnt from my madness and will not put myself (and my husband and the grandparents!) through all this next year – but I'm not sure if I've really learnt my lesson…
…anyone know any good party games?