surrey mummy listings
Winkworth Arboretum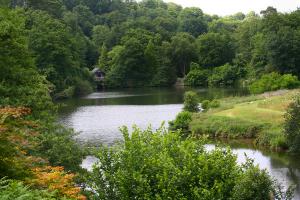 Tranquil hillside woodland with sweeping views and natural play areas for children to explore.



Categories: National Trust | Picnic spots



Phone:

01483 208477

Email:

This e-mail address is being protected from spambots. You need JavaScript enabled to view it



Website: http://www.nationaltrust.org.uk/winkwortharboretum

Address: Hascombe Road,
Godalming,
Surrey,
GU8 4AD

never disappointed
on March 15, 2011
Agree with these reviews. I have really fond memories of going as a child and so view it all with a hint of nostalgia, but it is a really calm place and looks beautiful esp. in Autumn. You can't get around all of it with a buggy but can certainly see a fair bit of it, so a trip there is worthwhile even with a very small child.
Spring has sprung at Winkworth.
on March 14, 2011
Great place for family walks. It's beautiful at the moment as the daffs are out. Will be carpeted in bluebells soon too. Small cafe and a play area for children & the NT have lots of events on - we did a half term trail recently which was good fun. It's a simple, no frills, let nature speak for itself NT property and brilliant for it.
Fab in autumn
on January 6, 2011
Autumn is a really great time to visit here. The different colours are beautiful. The children love it. Don't forget your camera.
Date added: 27.9.2010 Hits: 603