surrey mummy listings
Claremont Landscape Gardens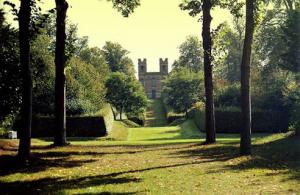 Lovely new children's play area and walks around the estate.



Categories: National Trust | Picnic spots



Phone:

01372 467806

Email:

This e-mail address is being protected from spambots. You need JavaScript enabled to view it



Website: http://www.nationaltrust.org.uk/claremont/

Address: Portsmouth Road,
Esher,
Surrey,
KT10 9JG

Another National Trust Gem.
on May 28, 2011
Made our first visit here & we all really enjoyed it. Plenty of space to run around in picturesque surroundings. Sweet play area and lovely cafe.

I have deducted one point for the annoying wildfowl that kept trying to steal our picnic.
Nice way to spend a couple of hours
on March 30, 2011
Lovely walk round the lake. Great natural-style playground at the beginning or the end of the walk (depending on which way you walk round the lake). If you are feeling more adventurous you can climb up the hill and even go up the tower on the far boundary if it is open. Good to take a picnic. Tea shop which is good outside but I wouldn't try to take a buggy inside.
Relaxing and fun
on December 15, 2010
Great place to spend a couple of hours - combine a nice walk with a run around in the playground and a bit of tea and (excellent) cake in the cafe!
Date added: 27.9.2010 Hits: 784