Sign in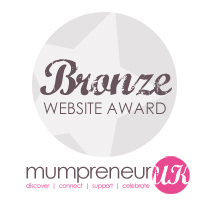 Our December features





Hi there,
First of all, we'd just like to apologise if you feel Christmas has come early on the website this year. We're the first to complain when the festive stuff starts appearing in the shops before the last of the summer sun has gone down, and yet we're aware that Santa has been popping up prematurely all over the place on the site. But with Christmas shopping craft fayres and Santa's grottos all taking place or opening from mid November, we just couldn't wait any later to run our Christmas planning features. We hope you have been finding them useful as you get organised in the run up to the big day.

Our ultimate aim is to bring you the most useful information and features that we can, in order to make family life just that little bit easier. So if you think of a subject you'd really like us to cover, please get in touch through the contact us or chit chat pages with your idea and we'll do our best to help.

While the days are so short and dark at this time of year, it's more important than ever to find a way of getting the kids outside in the fresh air. This can be a good time to head to our parks and playgrounds or family walks and cycles sections for a few weekend ideas. Some of our favourite memories as children are coming home cold and muddy from a family cycle on a damp winter's afternoon or running around in the leaves in the park in our wellies looking for conkers.

Of course, we also have the softplay and garden centres sections when you really can't face shivering on a cold park bench!

We hope we can help you find plenty of places to enjoy some family fun. Please get in touch if you have any recommendations we have missed.
Penny, Lisa & Ruth X