Sign in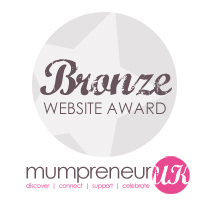 Our December features





Help, it's hayfever season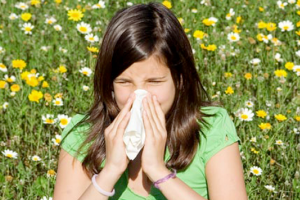 The warmer weather is welcome, but for one in five of us it also brings the irritation of hay fever.
Hay fever is most common in children, particularly teenagers, causing sneezing, itchy and watery eyes, and a stuffy nose.
John Collard, clinical director of Allergy UK, says it is mainly caused by an allergy to grass pollen and does not usually affect children under seven years old.
The NHS warns that hay fever can be confused with a virus in children. The way to tell the difference is by how long the symptoms last. If it's a virus, they should only last for a week or two. Viruses rarely last for weeks and weeks. If your child has a constant runny nose and is sneezing every day for part of the year but not in the winter, it's a sign that they may be allergic to something.
If your child only has symptoms in July and August on a very sunny day, it's almost certainly hay fever but if you are not sure, you should ask your GP to help with a diagnosis.
John Collard says that antihistamines have a good safety record and can be taken in liquid form for children who do not like tablets.
He adds: "That's why they're available over the counter. People with hay fever should take them regularly, not just on the days when they feel bad. If you take them throughout the hay fever season, they work much better."
Pollen is released in the early morning. As the air warms up, the pollen is carried up above our heads. As evening comes and the air cools, pollen comes back down. So symptoms are usually worse first thing in the morning and early evening, particularly on days that have been warm and sunny. To reduce your child's exposure to pollens:
Keep windows closed at night so pollen doesn't enter the house.

Buy your child a pair of wraparound sunglasses to stop pollen entering their eyes.

Smear petroleum jelly around the inside of your child's nose to trap pollen and stop it being inhaled.

Wash your child's hair, face and hands when they come back indoors and change their clothes.

Don't let them play in fields or large areas of grassland.

Use air filters to try to reduce pollen that's floating around the house.

Keep the car windows shut when driving.
Boots the chemist also suggests you should not hang your child's sheets and clothes out to dry on a day when the pollen count is high, as the pollen can attach itself to the fibres. It also suggests wiping pets with a damp towel after they have been outside to remove pollen from fur.
Hay fever during pregnancy can more of a problem. Hormonal changes make nasal congestion more common during pregnancy, and this often gets worse during hay fever season. Pregnant women are also advised not to take some hay fever medicines, see the NHS website for details of which treatments are safe or visit your GP.
Pippa Mitchell, nutritionist at Luck's Yard health clinic, looks at some natural remedies that adults can use to ward off the worst symptoms of hayfever. Please note, these are not recommended for children.
· Butterbur (Petasites hybridus) is a herb that has been shown to relax blood vessels and smooth various muscles in the body. It contains chemicals that are also known to reduce inflammation, as demonstrated in human studies. Some studies have also shown that butterbur extract performed as well as a common antihistamine drug taken by hayfever sufferers, but without causing drowsiness.
· Bioflavanoids are plant compounds that have shown anti-allergic and anti-inflammatory activity. Along with vitamin C, these supplements can help prevent the formation of histamine – the chemical that causes the common reactions of streaming, itchy eyes and runny nose.
· Foods rich in the bioflavanoid quercitin include onions, garlic, green tea, red wine and dark chocolate (70%+ cocoa solids). Vitamin C is found in broccoli, green peppers, citrus fruits, strawberries, blackcurrants, kiwi, cabbage and cauliflower.
· Plant sterols (phytosterols) are fats found naturally in plant foods. Phytosterols are highly versatile substances that have been shown to be useful in the management of several conditions including immune disorders. Phytosterols inhibit the release of prostaglandins (hormone-like substances) and so reduce the production of histamine and its symptoms such as itchy eyes and sneezing. Plant sterols are present in all plant foods with soy and whole grains, particularly whole oats, being rich sources.
· Probiotic supplements can be helpful because your gut is one of the first lines of defence for your immune system. Ideally you should start taking probiotics before the onset of the pollen season – around February each year – to give your gut a chance to build up beneficial bacteria.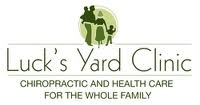 Most national weather forecasts now include a pollen count, so take note and keep windows and doors shut to reduce the chances of pollens invading your house.
Please always check with your GP or health practitioner before taking any herbal or vitamin supplements, especially if you are taking any medication.
Pippa Mitchell is based at the Luck's Yard health clinic in Milford, Surrey. See: http://www.lucksyardclinic.com/