We're still saving money, why not join us?
Written by Lisa Walker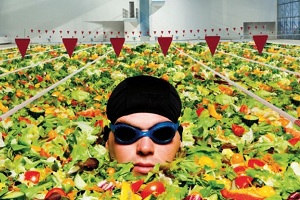 Enough bread to fill a double decker bus is thrown out every day in Surrey, and this summer we will bin enough potatoes to fill six football pitches and enough salad to fill an Olympic sized swimming pool.
Are you shocked by these figures? Yes, so are we, which is why we are supporting a campaign to end to this obscene amount of waste.
The mind-boggling statistics have been released by Surrey County Council in an aim to encourage residents in the county to change their cooking and shopping habits.
It believes the campaign Love Food Surrey can save families up to £50 a month on grocery bills as well as cut down on the amount of landfill needed for the waste and save taxpayers' money.
All that is needed is a few simple changes to shopping, cooking and food storage habits, so earlier this year, we took up the challenge. We recorded all the food we threw out over a one-month period and then followed the tips and advice on the Love Food Surrey website the following month to see how much difference these changes could make.
We thought £50 a month sounded ambitious at first, but once we started making a diary of what we threw away, we realised that we could easily save just over £10 a week by being a bit more careful and adopting some of the strategies like planning our shopping better, exercising portion control and using leftovers to make further meals.
Surrey Mummy founder Penny Bramsden threw out a staggering £45 worth of food in four weeks. She said: "We looked at the food we were throwing out and tried to work out why.
"As well as a lack of planning with the shopping, it was an issue of portion control, we were just cooking far too much every mealtime."
So, four months after the original experiment, has Penny continued to save money?
"Absolutely. It really has not been difficult to make the changes, it is just about awareness. The portion advice on the website has been a big help, we don't cook far too much any more.
"We also plan our meals before shopping now, so we don't find things in the fridge that have gone off or gone out of date because we have forgotten to use them.
"We also freeze a lot more. It would have never dawned on me before to freeze yoghurts instead of leaving them in the fridge to go out of date after buying too many on a multi-buy deal."
John Furey, Surrey County Council's cabinet member for transport and environment, said: "It's startling to discover exactly how much food is thrown in the bin.
"I know it may seem easier to simply throw away leftovers. To help out, our Love Food Surrey campaign is providing easy hints and tips, recipe ideas and shopping advice on how to waste less and slash shopping bills."
In Surrey alone, more than 80,000 tonnes of food is thrown away each year which costs taxpayers £6.7 million to deal with.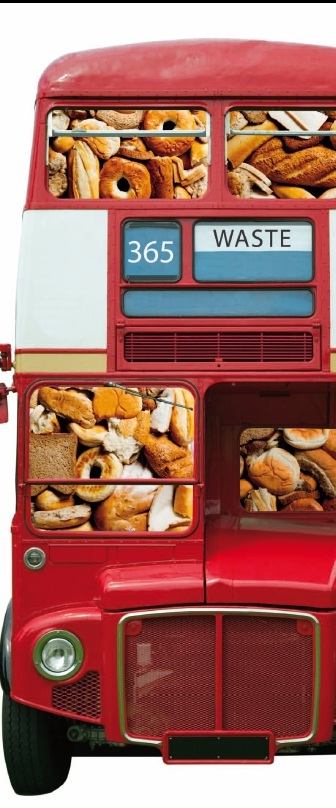 Here is the breakdown of our food waste trial:
Food going out of date
This area is shocking. Between us in a month we threw out at least one medium sized block of cheese, a plate of stale cake, a packet of sandwich meat, a pack of mince, a lemon, a pack of sausages, a litre of milk, half a dozen out-of-date eggs, two medium sized bowls of various veg and a packet of herbs. This is not including fruit, bread and yoghurts, which we cover in a separate section.
Changes: All of this food is freezable for a start, so that is something we have just become more aware of. We have started planning our week's meals before going shopping and this has also put a stop to things getting forgotten about in the fridge. In terms of the fruit and veg box, it just means being organised enough to order a much smaller box or skip a week by ringing up before the deadline and arranging this.
Monthly saving: at least £20
Cereal
Cereals are so expensive and we were throwing out a good 3-4 tablespoons every day, left over in the bottom of the children's bowls.
Changes: One of the main reasons one child was leaving the cereal was because it had gone soggy, so we have got her to dish up cereal in one bowl and milk in the other and then add the cereal to the milk a spoon at a time as she eats. The other child has just now got into the habit of serving herself up less and then going back for seconds and even thirds if she wants it.
Monthly saving: £3
Bread
The children have the crusts cut off every day for their lunch box sandwiches and these were going straight in the bin. The crusts at either end of the loaf were also getting thrown out and then there was the odd piece that was getting binned because it was stale or mouldy. One pack of wraps was thrown out because they had gone mouldy and at least half a loaf of fresh bread was dumped because it was stale.
Changes: Bread crusts, sandwich crusts and stale bread have been used to make breadcrumbs and either frozen or used that week for coated chicken, meatballs and home made burgers. Crusts were also used to make croutons. Quarter of a loaf of stale tiger bread was used to make garlic bread on the griddle pan for a family snack on a Saturday evening (instead of crisps!). There are plenty of other ideas on the Love Food Surrey website for stale bread, and of course, bread can be frozen as well.
Monthly Saving: £3
Fruit
Fruit takes up a big part of our shopping bill (at least £10 a week). We were throwing quite a lot of bits of fruit out: overall a couple of small handfuls of grapes that had gone off, a couple of bananas over the month, a couple of kiwis and the equivalent of two apples that were half eaten by children.
Changes: The main change made here has been to plan the shopping better. We have stopped buying things like grapes and cherries over the winter months when they are completely out of season and go off quickly. Instead, we are buying more tinned fruit at home (the children love the tinned peaches/pineapple and berries, which you can get in juice instead of syrup so it is just as healthy as fresh fruit) and using more dried fruit alternatives in the lunch boxes. We are just being careful not to buy too much fruit each week as well (this means not being tempted by the deals that persuade you to buy two packets instead of one). Bananas that are getting a bit over-ripe have been made into smoothies and we are trying to buy smaller apples or cutting an apple up into a bowl to share between two children.
Monthly Saving: £5
Cooking too much
That little green food waste container is always opening its lid to swallow up all that food we have cooked too much of. You know what we are talking about – that extra couple of potatoes you just had to cook, that extra handful of pasta you threw into the pan. We were dishing all this up and then throwing out food from the children's plates every mealtime. This waste was amounting to at least one potato or a good handful of pasta every day, plus a couple of handfuls of meat from the plates or saucepan and a tablespoon of veg a day.
Changes: The Love Food Surrey website had a great section on portion control and really focussed our attention on how much we actually need to cook in the first place.
Mince meals were always a bit too big: bolognaise/meatballs and lasagne. The leftovers in the saucepan were getting thrown out as there was not enough to do anything with, but are now getting frozen until there are enough portions for a 'free' family meal.
If we did have any mashed potato left over, we froze it and then either used it for a quick children's meal when needed or saved it all up for a family meal. The biggest success here was the gnocchi. This really easy recipe on the Love Food Surrey website was one of our favourites. We had no idea how easy it was to make gnocchi with leftover mashed potato, and it was delicious!
Monthly Saving: £8
Yoghurts
We have given these a separate section just to highlight the issue of supermarket offers and the solution of freezing. We were both throwing out yoghurts that were out of date (because we were buying too many through offers such as buy two packs for £2 instead of one pack for £1.30!)
Changes: We are now ignoring these offers if we don't think they are going to get eaten, or freezing some of them. Yoghurts are also great for making smoothies.
Monthly Saving: £2
Takeaways
This project really highlighted how much we were wasting by ordering far too much when having a takeaway. Fish and chip portions are always far too big and, well, we all know how easy it is to order twice as many dishes as we need when choosing a curry!
Changes: Just ordering less
Monthly Saving: £4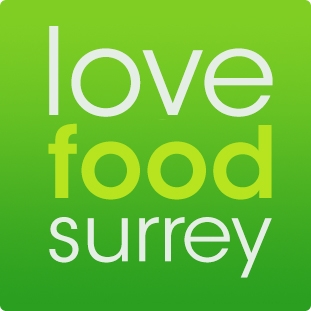 Follow our lead and take the Love Food Surrey challenge to see how much you can save. And don't forget to let us know how you get on. Email This e-mail address is being protected from spambots. You need JavaScript enabled to view it to tell us your story.
For more info go to the Love Food Surrey website.