Food for thought – making the most of summer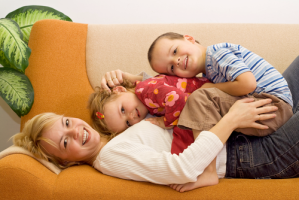 It is probably safe to say that a lot of mums experience mixed emotions as the school holiday approaches.
On the one hand, we are delighted and eager to have our children all to ourselves, spending lazy days slightly woozy from overindulging in sweet summer smells of lavender, strawberries and vanilla ice cream ideally mixed with a breeze of saltwater and tangy seaweed.
On the other hand, we dread certain aspects of several weeks of free flowing days. Dreading perhaps most of all the continual request for our attention and the constant searches for missing sunhats, sandals and water bottles. And let's not even mention sibling arguments, toddler tantrums and food supply requirements on a scale that would make any senior logistics manager break out in a cold sweat.
To make the most of summer this year, you might want to have a think about the below questions. They will help you to define what makes for a good summer for you and plan what you can do to achieve just that. So go ahead and ask yourself:
1. What three goals do I want to have for our 2012 summer holiday?
2. What will be different about our holiday if I achieve these goals?
3. What do I need in order to reach my goals?
4. If I were at my best, what would I do to make our summer outstanding?
5. What kind of plan do I need to make/action do I need to take to overcome obstacles?
By reflecting on what really is important for you and your children, you can begin to prepare, set priorities and define what steps to take. Although it would be fantastic, it does not necessarily mean that your summer holiday is going to be blissfully perfect and go down in history as the best one ever. However, metaphorically speaking it allows you to be in the driver's seat, decide on desirable destinations, which roads to travel and at what speed you want to go. It allows you to get ahead of the game, make better choices and therefore increases your ability to create the best 2012 summer you can have.
Be mindful though that being the person in the driver's seat requires effort and energy, so you may want to proceed by giving some consideration also to the following questions.
6. What will recharge my batteries?
7. What should I give myself permission to do every day?
8. What can I do to make it easy to be the one in the driver's seat?
9. Which structures can I put in place to help me reach my goals?
Wishing you all a summer full of lightness and fun.
Bonnie Rasmussen

Life coach and owner of RISE Coaching
For more inspiration and "food for thought" visit: www.thewheelbarrows.wordpress.com