Go wild with the children this summer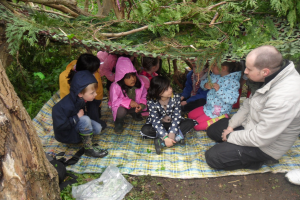 The summer holidays are coming - a fantastic opportunity to spend time outdoors with the children. We can often run out of ideas long before the end of the holidays, but there is an endless supply of free outdoor fun to be had, rain or shine, if you know where to look.
Catherine Grigg, manager of Wild-Life Day Camps, gives us some inspiration to go wild with the children this summer.
My childhood memories of the summer holidays involve trips to the beach, digging deep holes in the hope of reaching Australia; flying high on a rope swing; building dens and having picnics in the farmer's fields watching them bring in the crops. These days, many children will spend much of their holidays sat in front of game stations and the TV; whilst others will spend hours of their time queuing at the costly theme parks.
But there is an alternative. An exciting theme park of nature is at your fingertips just waiting to be discovered and enjoyed - and it is free!
The list '50 things to do before you are 11 and 3/4', compiled by the National Trust, is a great place to start for ideas. You may be surprised at how few of the things on the list you have tried yourself, let alone your children. You can find the list at www.50things.org.uk. Here are a few highlights, which ones can you tick off?
· Climb a tree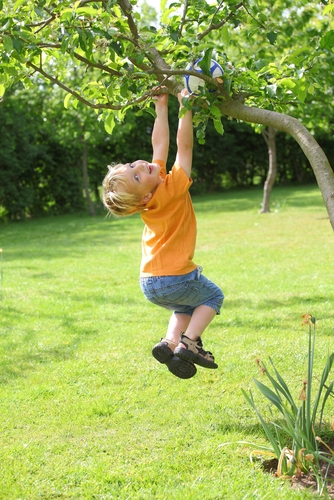 · Roll down a really big hill
· Camp out in the wild
· Skim a stone
· Run around in the rain
· Fly a kite
· Catch a fish with a net
· Eat an apple straight from a tree
Other ideas to try include tipi building, using things found around the garden and house. Tipis are great fun to build, providing children the shelter they need from the heat and endless opportunities for lots of fun games and imaginary play. What adventures will you have?
Children learn at school about endangered and exotic animals such as the leopard and white rhinoceros, but the animals on our own doorstep in our gardens also need looking after. Butterflies and bumblebees are just an example of creatures in our own country that are in decline. We can help them by providing them with food. Make a simple butterfly feeder and hang it in the garden. You and your children will enjoy seeing the vibrant colours of the butterflies. How many varieties can you spot?
How to make a butterfly feeder: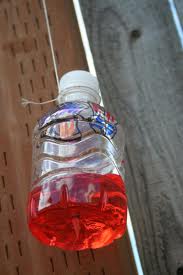 You will need: plastic cup, scissors, string, sugar and water, cotton wool.
What to do: (An adult should do steps one and two)
1. Put a small hole (about the thickness of a pencil) through the bottom of the cup.
2. Put a hole either side of the cup near the top so you can get a piece of string thorough and create a handle.
3. Push cotton wool through the hole in the bottom of the cup so that it us poked through the bottom of the cup slightly – this will act like a plug.
4. Fill the cup half full with a sugar and water solution and hang from a branch about shoulder height. Butterflies will be attracted to the sweetness.
So go on, turn off the TV and make the most of this summer, create those special memories with your children and get on out there and explore.
If you want your children to make the most of the outdoors, join in the fun this summer at Wild-life Holiday Camps: childcare provider specialising in outdoor play and nature, based at Shere and Cobham. Visit www.wild-lifecamps.co.uk, email This e-mail address is being protected from spambots. You need JavaScript enabled to view it or call 01483 238267 for more details.
And don't forget to share your adventure stories and outdoor ideas with us.