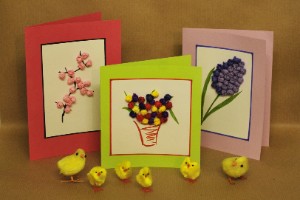 These Spring Cards, from ex-Blue Peter 'maker' Gillian Shearing, are really simple to make and could be used for Mother's Day, Easter or even birthdays.
You will need:
Sheet of coloured card
Small piece of white or cream card
Paint (e.g. black, green, orange)
Tissue paper
Glue stick
PVA glue
Marker pen (optional)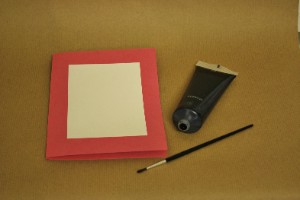 1. Decide on the look of your card:
First of all, decide on the shape and size you want the finished card to be. Cut a piece of coloured card to the height you want and double the width. Fold the card in half.
Cut a smaller piece of white card and stick it to the front of the coloured card using a glue stick.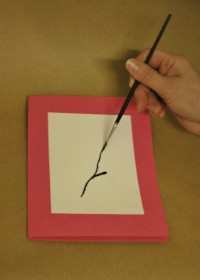 2. Start painting
Paint some twiggy lines on the white card with black paint and leave to dry.
3. Make your blossom

For the blossom, cut some small squares of pink tissue paper – about 6cms square is about right – and scrunch them up into balls.
Roll them around between your fingers to make sure they're a good shape.
When you have made as many balls as you want, lay them on the twigs, move them around until you are happy with the positions.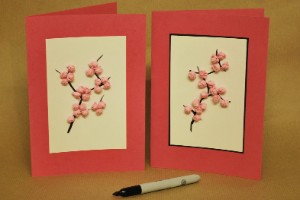 4. Stick your blossom on
Dab a little PVA glue on each ball and stick them back down on the card and leave to dry.
You could draw a border around the white card with a marker pen to cover the join.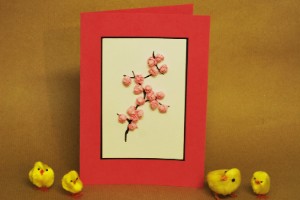 4. Leave to dry
You now have a pretty Easter, Mother's Day or spring-like card to give to someone for their birthday.
Why not try some other variations: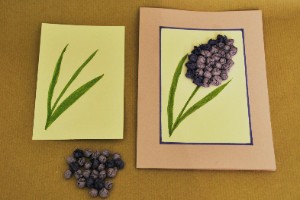 For the hyacinth, just paint a stem and a couple of leaves in green paint before sticking on some tissue balls.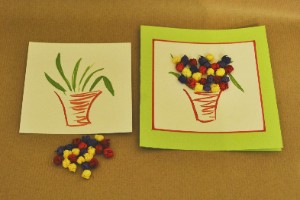 The pot of flowers is achieved by painting a simple pot with orange or brown paint and some green leaves.