| | | |
| --- | --- | --- |
| Easy make to do with your children this January | | |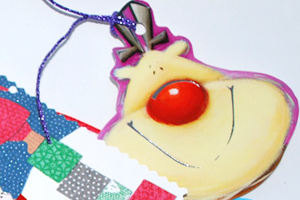 This Recycled Christmas Gift Tags idea, from ex-Blue Peter 'maker' Gillian Shearing, costs very little and you can guarantee that your tags will be different.
This is a great activity to do just after you've taken down your Christmas cards.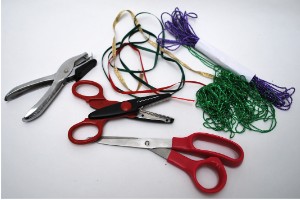 You will need:
Christmas cards
Scissors – straight blade and/or pinking shears
Hole punch
Narrow ribbon or thread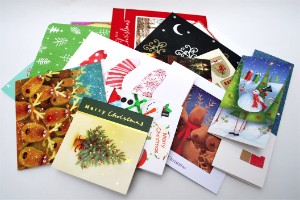 1. Find old cards:
Sort through the Christmas cards you are just about to throw away and pick out the ones with designs you like and think will make good gift tags.
Make sure there is no writing on the other side.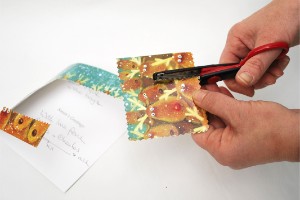 2. Use your scissors:
If the design looks like it would make an ideal tag as it is, use pinking shears or scissors with decorative blades to cut around the straight edges.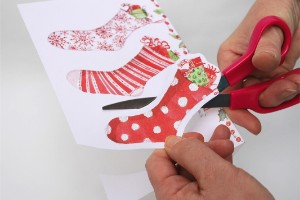 3. Cut around with a border:
If you want to select a section of the card, e.g. a stocking, use ordinary scissors and cut roughly around the design, leaving a border of about 0.5cms.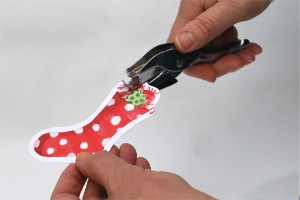 4. Punch a hole:
Punch a hole in one corner of the tag and thread a length of ribbon or thread through - 25cms is about the length you'll need.
Tie each end together and you have your tag.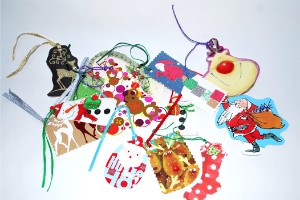 5. Finally, put in a safe place for next Christmas:
Once you have finished your tags, put them in a safe place for next Christmas. We put ours into an old shoe box with our Christmas decorations.
Make created by Gillian Shearing.