| | |
| --- | --- |
| GCSE marking fiasco could have been avoided | |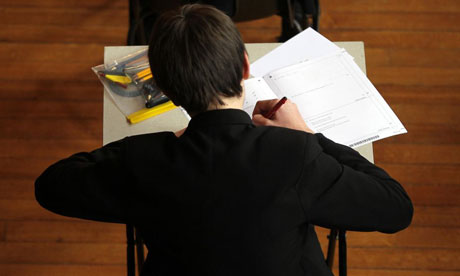 The Guardian reports: Exams regulator Ofqual identified a major problem that may have led to this summer's English GCSE grading crisis three years ago but failed to act, it has emerged.
Ofqual has admitted there are questions about how grade boundaries were set in a small number of English units over the year. It said it was investigating the issue and is due to publish an initial report on Friday.

The watchdog highlighted concerns that modular GCSEs created particular risks in maintaining standards because they allowed pupils to "bank" grades early. The Times Education Supplement reported that Ofqual came up with a workable solution that might have avoided the row that has erupted since last week but decided not to implement it.
Headteachers have claimed that tens of thousands of teenagers could have been adversely affected by grade boundary changes in GCSE English and there have been calls for the exams to be regraded.