Next Book Club read is...

Life After Life by Kate Atkinson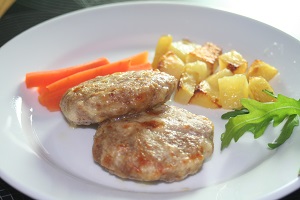 Latest Reviews
Our May Features



What are we doing today, mum?
You can cuddle a cute animal, build a den, float a boat or go to a jazz concert. One thing's for sure, there's no time for lazy pyjama days or lie-ins this half term. The calendar is packed full of irresistible ideas for the family and they are all just too good to miss.
Read the Full Story
Some great family days out
Fancy a family day out? Fed up with hanging around the same old parks at the weekend? We draw your attention to some of Surrey's most popular places to visit and find out why other mums like them so much.
Read the Full Story
Get back to basics in the great outdoors
Catch a falling leaf, set up a snail race, go for a barefoot walk, run around in the rain and make mud pies – these are some of the things childhood should be made of.
Read the Full Story
Hi there,
We're definitely ready for the summer here at Surrey Mummy!
To make sure you are too, we have lots of ideas and information coming up over the next few weeks and months, including features about the great outdoors, lots more listings, a packed events diary and a guide to the summer festival season.
We now have over 1,700 listings on the site, including clubs, classes, activities, local attractions, parks and family friendly places to eat. But don't worry, we have no intention of stopping there – we are constantly looking for new information to include on the site and always striving to improve our coverage of the county.
There's no way we are going to let the weather stop us this summer either. Our rainy days section is full of ideas for the wet weather and there are plenty of attractions and events that can be just as much fun with the help of a raincoat and wellies if need be!
We're really pleased to see lots of mums reviewing their favourite clubs and attractions on the site. These snippets of insider knowledge are invaluable to other families when trying to book new clubs or plans days out – so thank you everyone.
Don't be shy about using our chit-chat section to ask for advice, pass on tips or even let people know about a great offer or product you have come across. You don't even have to use your real name if you feel more comfortable just chatting under a nickname. The section exists to help you connect with other mums when you need to.
We know we're not perfect, so please use the feedback section to let us know of anything we might have missed, ideas for improving the site or things you would really like to see included.
Surrey Mummy is a resource for all you families out there and we hope you continue to find us useful.
Penny, Lisa & Ruth X